#thatswhyweride @euni.au
We have all the answers for the Electric Unicycle (EUC) you are looking for. Contact us info@eunicycle.com.au or Call 0468386800
Sydney Stock 2023
TRON
Your Battery Optimiser
Best Design and Make
Australia Wide
The year 2023 has been a difficult time for every one of us. However, we are still doing our best to have the parcel delivered to your doorstep FOR reasonable price !
*Conditions apply
Official Brands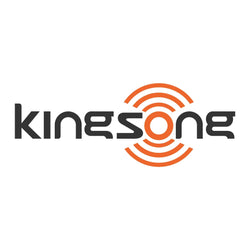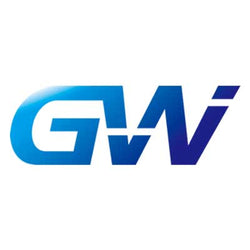 Subscribe to our newsletter
Promotions, new products and sales. Directly to your inbox.
What is an Electric Unicycle/ Motorised Unicycle/ EUC
An electric unicycle ('EUC,' sometimes pronounced 'yuke') is a self-balancing personal transporter with a single wheel. The rider controls speed by leaning forwards or backwards, and steers by leaning and twisting the unit side to side with their feet. The self-balancing mechanism uses gyroscopes and accelerometers.
Most commercial units are self-balancing in the direction of travel only (single axis) with lateral stability being provided by the rider; more complex fully self-balancing dual-axis devices also need to self-balance from side to side. The control mechanisms of both use control moment gyroscopes, reaction wheels and/or auxiliary pendulums and can be considered to be inverted pendulum.- Wikipedia
In our own words, it is a smart single wheel device which translate your centre of gravity from the pedals to its motion.
Electric Unicycle Australia
EUNI full-on promotes the idea of using electric unicycles Australia wide. We not only sell EUCs as merchants but provide valuable consultations on site and training for the novice with help throughout YouTube tutorials and direct them to local EUC groups in major cities such as Sydney, Melbourne, Brisbane, Perth, Adelaide, etc.
EUNI tests and identifies quality EUC products and parts from reputable manufacturers starting from Inmotion, KingSong, Segway Ninebot, Gotway/ Begode, and LeaperKim a.k.a. Veteran Sherman. It is not easy selecting what is best but the most reliable out of so many different make and models to each brand. We enjoy doing the best we can by legally bringing them in, regardless of the costs and put good tests to them. By doing this, we can then manage to give our brutally honest feedback to the manufacturers and request to fix or alter each make, thus getting the most optimum, especially the safety concerns for our beloved Aussie riders.
At this stage, we not only care that more people in Australia are recognising us as a brand of premium EUC provider but at the same time working together with the "Electric Riders Australia Organisation" by providing valuable information and guidelines in terms to support the process of legalisation of the PEV (personal electric vehicle) Australia wide. We have released a national partition through various social media channels recruiting every possible member for the organisation. It is always a mission for all of us to one day achieve the true freedom of riding Euni and all other forms of PEV everywhere in Australia whilst obeying state regulations.